The Sensations of Onsen Water
Hot Springs Science Project: What are hot springs? Bathclin explains.
Hot Springs
Have you ever noticed that hot spring water feels different depending on where you soak? "Slippery," "smooth," and "tingly" are just some of the words used to describe hot spring water, but you'll also hear it referred to as "soft" or "gentle." These different sensations represent yuzawari or the feel of the water.

Yuzawari differs from hot spring to hot spring due to the composition of the water. Read on to find out how the most common types of hot springs get their characteristic yuzawari.
Acidic Hot Springs
A tingling sensation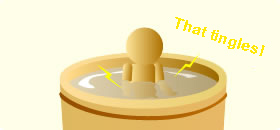 As relatively high-acidity (low-pH) hot spring water dissolves old skin cells, bathers with sensitive skin, as well as those with cuts or grazes, will feel a gentle tingling sensation while soaking in acidic hot springs. The high germicidal qualities of this onsen water makes it a great choice for those suffering from athlete's foot and similar maladies while being completely safe.
Alkaline Hot Springs
A smooth soak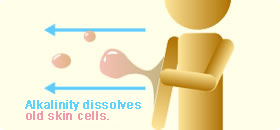 Alkaline hot springs gently dissolve oil and old skin cells on the surface of skin, making skin feel slick under the water. After bathing, the skin is left refreshed and velvety smooth.
Chloride Hot Springs
A slight sticky sensation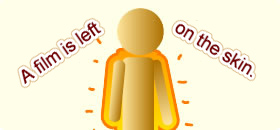 The salt in chloride hot springs leaves a film on skin, resulting in a slightly tacky feeling after bathing. Chloride hot springs leave bathers feeling warm long after exiting the water.
Carbonated Hot Springs
A bubbly bath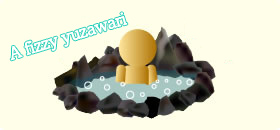 Carbonated baths are notable for giving bathers a feeling of fizziness for the duration of the bath, caused by carbon dioxide bubbles attaching to, and then separating from, the skin. The carbon dioxide absorbed by the body while soaking improves blood flow, making these onsen popular for health reasons.
Moor Hot Springs
Soft and smooth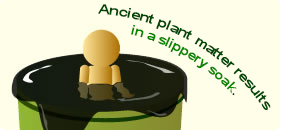 Moor hot springs, which are recognizable by their amber color, acquire their heat from organic matter rather than from volcanic activity. The plant matter contained in the water gives the bather a smooth sensation while bathing, and leaves skin feeling soft and moist afterwards.
Sulfur Hot Springs
Sleek and smooth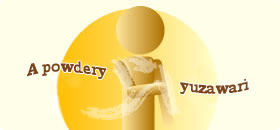 The silky waters of sulfur hot springs soften skin's keratin, increasing its pliability and elasticity. Sulfur hot springs have a smooth and velvety yuzawari, as well as the pungent, rotten-egg odor often associated with hot springs.
As you can see, many kinds of hot springs have unique yuzawari. But Japan is also home to thousands of hot springs without special traits. Some people therefore might judge them as boring but, in their simplicity, lies their charm. Their lack of distinctive yuzawari increases their inclusivity; everyone from small children to older bathers can enjoy a soak.
Yuzawari, which refers both to the way the water feels while bathing as well as the way skin feels after bathing, is determined by the combination of each hot spring's origin and the complexity of its components. Next time you soak in a hot spring, take a moment to reflect on the way the water and your skin feel: how would you describe your bath's yuzawari?
Scientifically Reproduced Yuzawari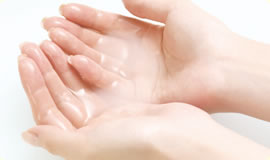 When Bathclin studied Japan's most famous hot springs, one of the elements it wanted to replicate was yuzawari. To do so, it didn't just analyze ingredients; it sent its research staff to hot springs all over Japan, where they soaked and observed how the water made their skin feel. The goal was to create products with yuzawari that were as authentic as possible.
But there was more to it than simply enjoying hundreds of baths. First, Bathclin's researchers had to memorize the various yuzawari. Then, by bathing over and over again, they learned how different concentrations of various ingredients, such as sodium bicarbonate and sodium sulfate, made bath water feel.
Adding to the complexity of the research was the fact that people tend to experience yuzawari differently; some might perceive it most intensely on their wrists, while others feel it more strongly on their stomachs.
The technology required to reproduce yuzawari requires a mastery of the senses. Researchers, who must be able to recognize ingredients and their concentrations after the briefest of soaks, are nothing short of hot spring professionals.
At Bathclin, the craftsmanship of its hot spring researchers, combined with its scientific analysis and reproduction capabilities, have allowed it to produce bath products that replicate the yuzawari of Japan's most famous hot springs.